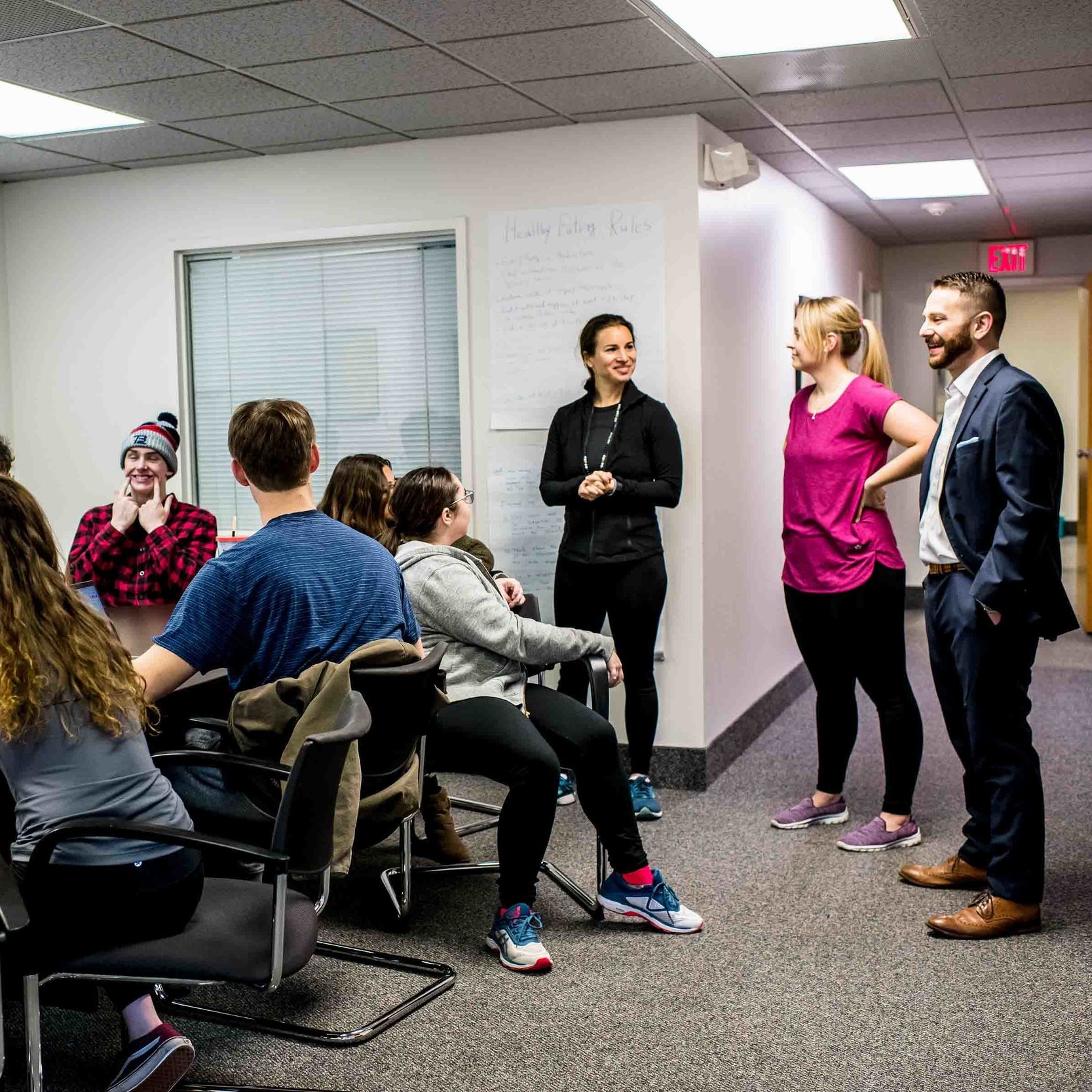 Our staff is a collection of teachers, clinicians, fitness gurus, yogis, and career counselors who all see ourselves as master educators dedicated to working with this specific population of 16-25 year olds.
We all believe that the traditional learning environment in college can ruthlessly leave behind many students if the student is not prepared for the social, emotional, academic, and organizational rigors inherent to the college experience. We are exceptionally kind and student-focused and strive to be nonjudgmental in our approach. We take our responsibility as educators and role models with the utmost of seriousness while also keeping things light and playful as much as possible at Semester Off. We often relate to our students in overt ways and we speak of our own struggles and the ways in which we have been able to overcome our own demons. Every one of our students knows that they matter to us and that we are truly "in it" with them.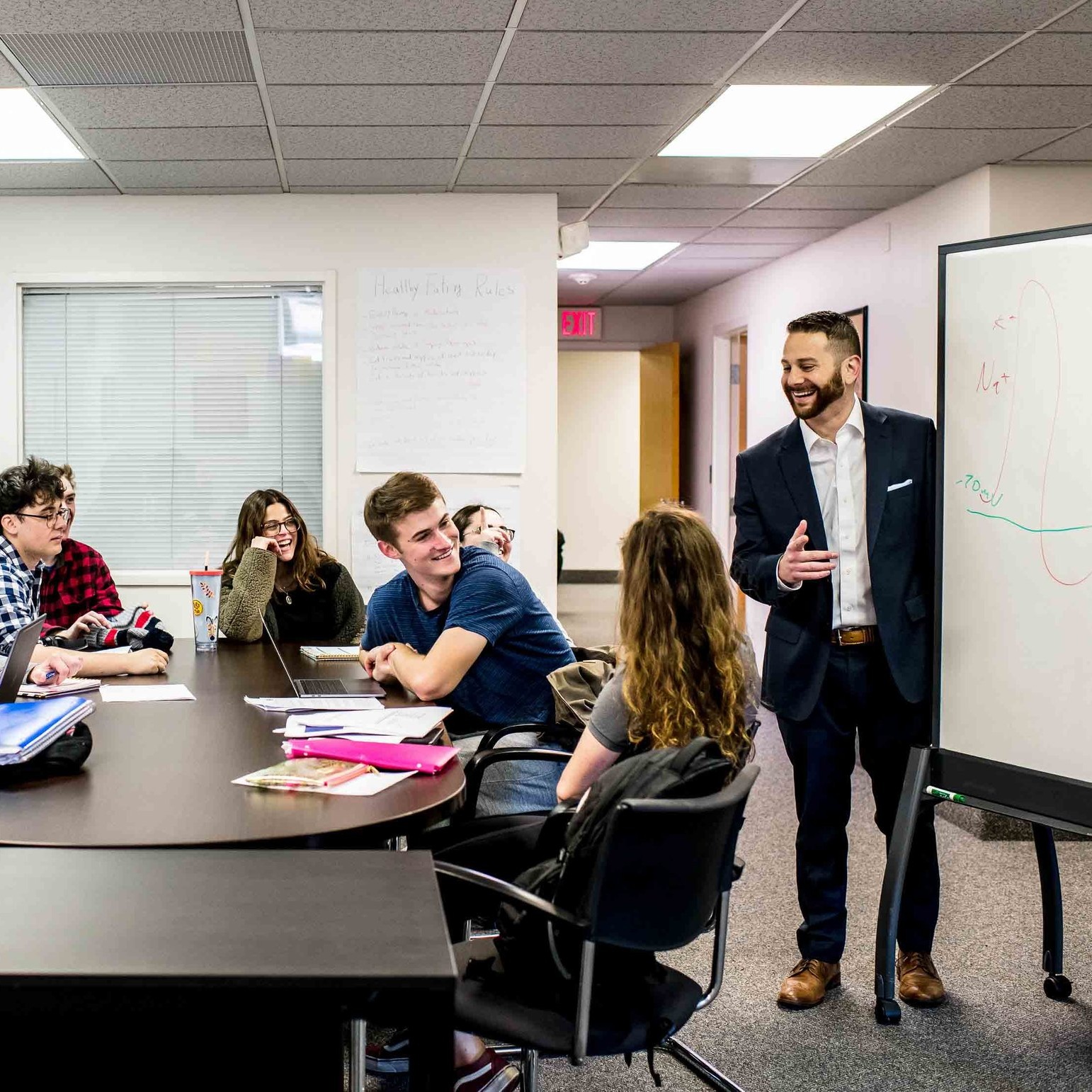 In our teaching we utilize traditional university techniques (e.g., didactic lectures and the Harkness method), as well as a more cutting-edge technique known as experiential learning.
The "feel" around Semester Off is positive, vibrant, and future-oriented. We are highly collaborative as a staff and with our students and treat our students as the "emerging adults" they are. We employ a strengths-based, positive psychology along with a "growth mindset" on a daily basis. We also believe that there is a special kind of wisdom that peers can give one another, and we respect our students' thoughts and positions and encourage them to help their peers whenever they are able to do so.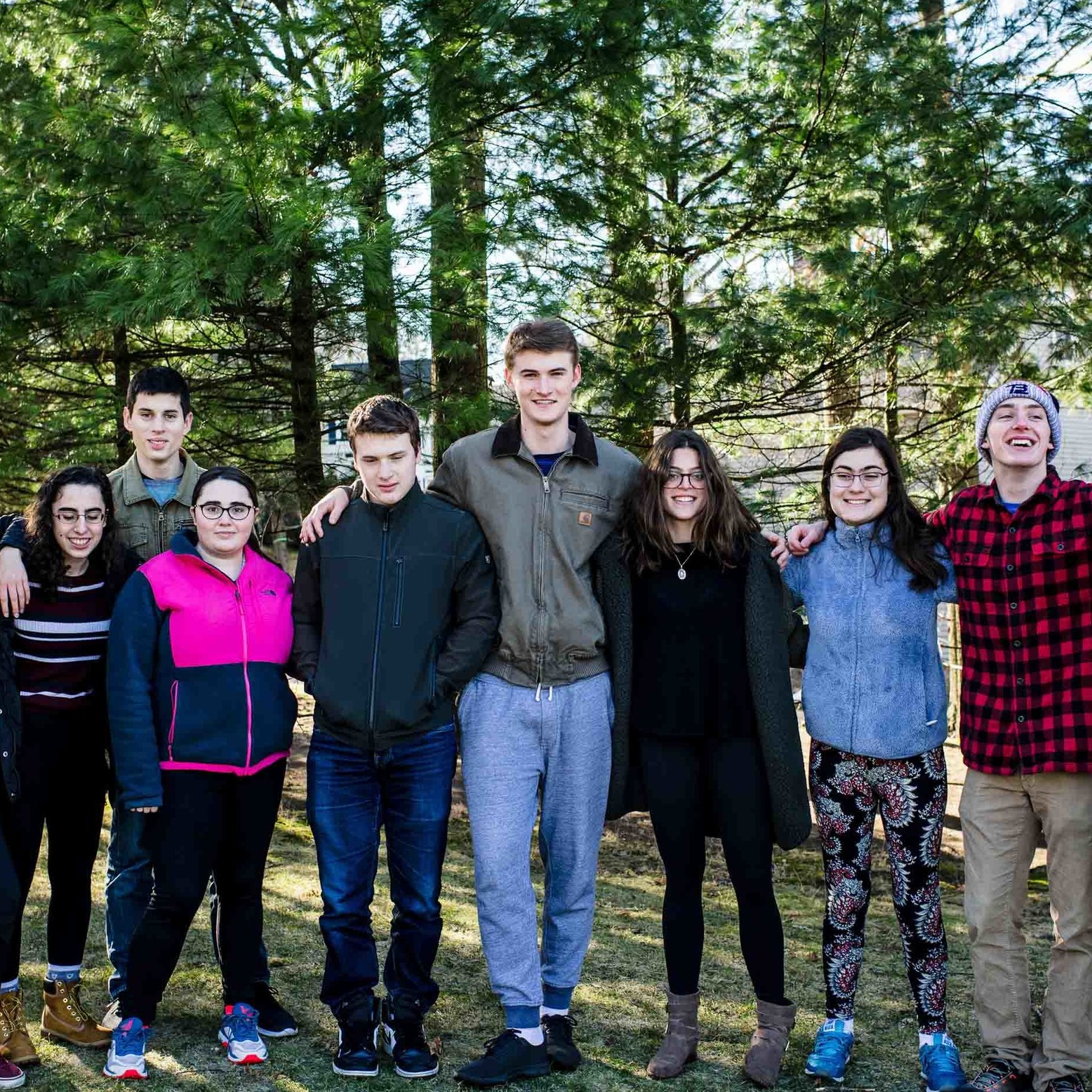 fall and spring Semesters
During our fall and spring semesters, we work with students who have tried attending college on one or more occasions and have been unsuccessful, or students who are taking a "gap" year after high school graduation.
Our full-semester groups have successfully blended students of all ages and genders within the 17-25 year old range in the past.
During our summer semester, in addition to those students described above, we invite rising seniors in high school (i.e., students who have completed their junior year of high school) to enroll in our offerings.
Typically, the best options for these students are our shorter, crash courses. We also offer a full semester experience in the summer, as well.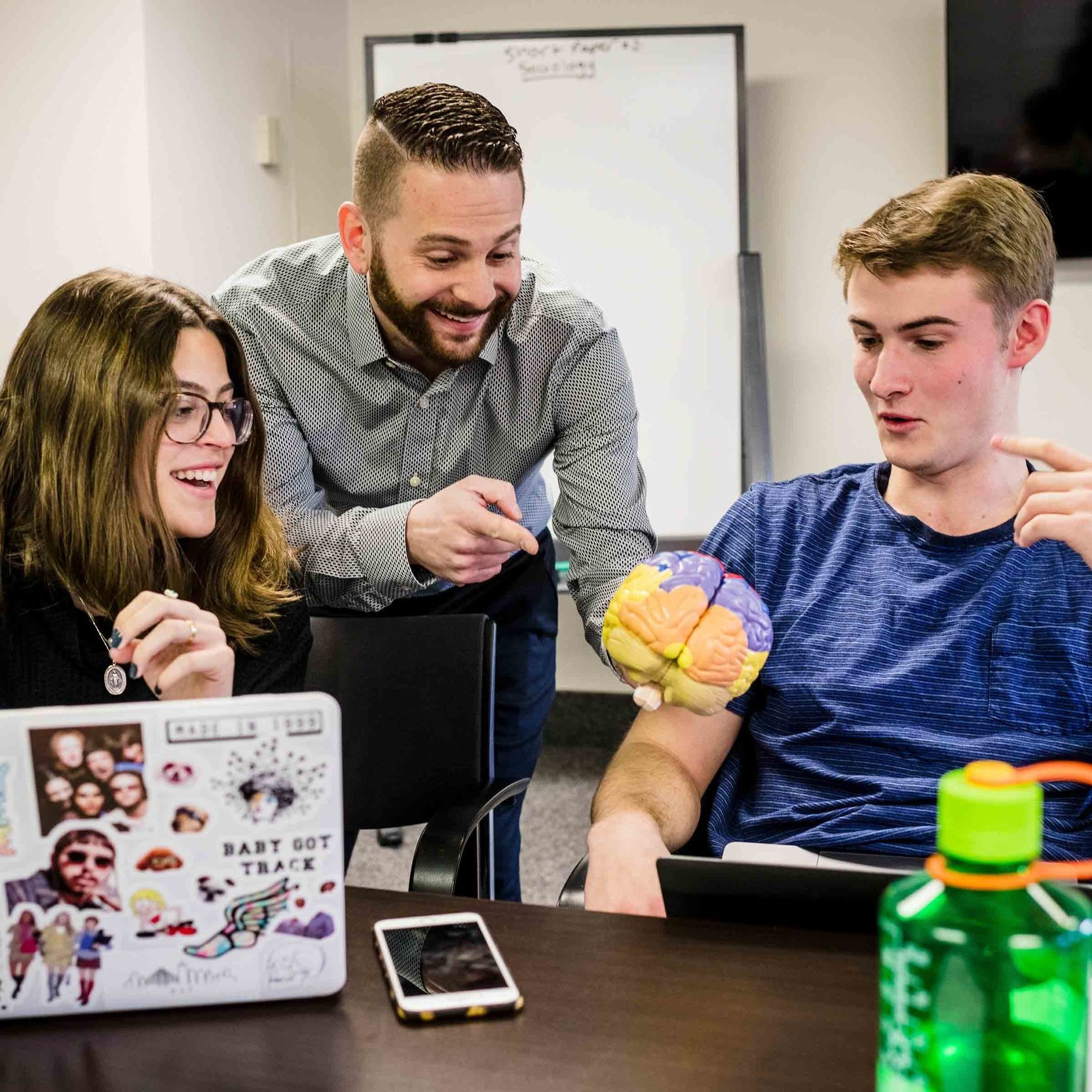 Our mission is to create a life-changing experience that empowers each student either to complete college or to define another, alternative path which is more in line with his/her/their talents, future goals, and objectives.
We also seek to help rising high school seniors and recent high school graduates gain the necessary skills and awareness so that they can successfully navigate their first year in college.
A core belief at Semester Off is that each of our students has the inner potential to succeed given the right environment. For some, this means a more compassionate and empathic learning milieu to improve confidence and self-esteem. For others, this means a more structured setting where expectations are clear and high standards of personal and academic conduct are instilled. For all of our students, we provide a respectful, nurturing space for learning and self-reflection and create a social latticework within which our students develop a sense of belonging and connection.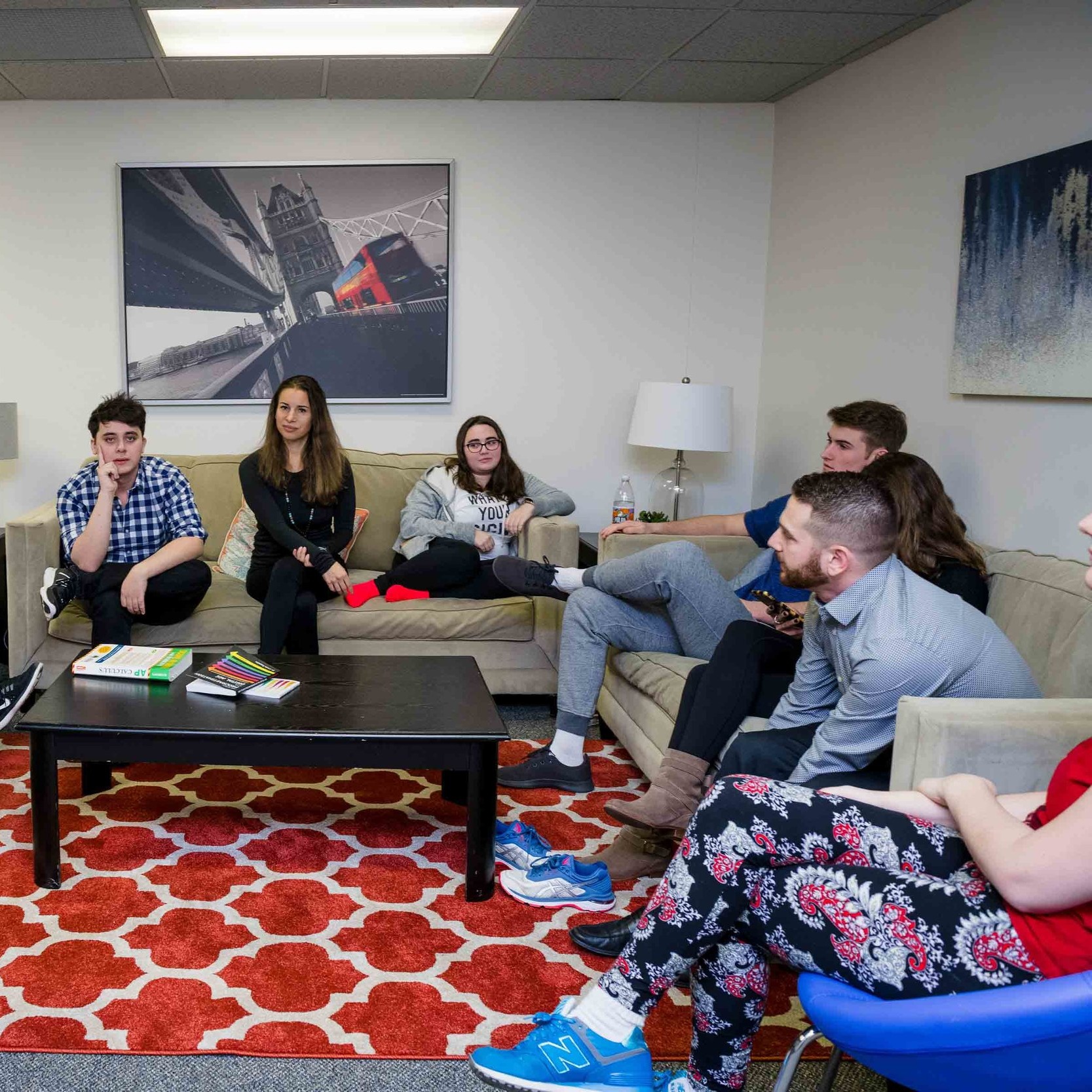 We are tireless and relentless in our efforts to help our students. In addition to open, honest, respectful, and empathic connections we form with our students, we are constantly brainstorming new and innovative ways to help each of them in their journeys.
In addition to providing them with the exact kind of safe space our students need to be better students, we endeavor to make each of them better humans. We want them to feel improved and more confident in every aspect of their lives, including in their friendships, their relationships with their families, and their relationship with themselves.
Our broader mission is to transform and disrupt the entire notion, and stigma around, the "ideal college experience" as defined by a student immediately attending college after high school and graduating four years later. While this path may be right for some or even many students, it is certainly not right for everyone, and there is nothing fundamentally wrong with the student whose path diverges. In fact, we want our students to know that it is quite wonderful that they have this opportunity to learn about themselves and develop in deep ways outside of the traditional university classroom.